Along with wind and hydroelectricity, solar is one of the most reliable and affordable forms of renewable energy we have at our disposal today. And thanks to advances in modern technology, harvesting the sun's energy is more achievable than ever.
No longer is solar just being used to power things like miniature pocket calculators or robotic cars in grade school. Solar is now being used to provide electricity to homes and businesses across the globe, to power state-of-the-art cars, to power water heaters, and much, much more. What's better? With groundbreaking technologies being developed at unprecedented rates, the prevalence of solar energy and solar panels is only going to increase in the future.
In this article, you'll discover why now is the best time to invest in solar panels.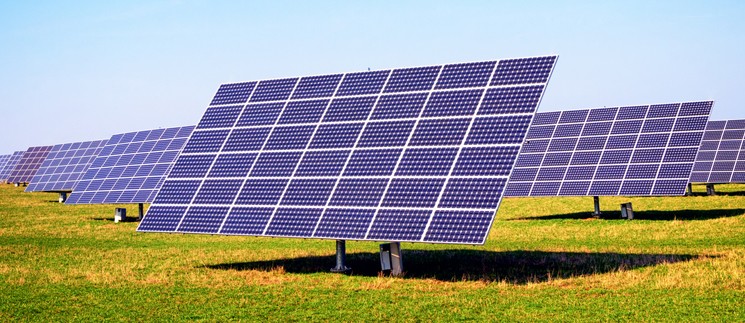 Reasons To Invest
Between 2006 and 2013, more than 370,000 U.S. homes installed rooftop solar panels. This number represents a 1,000% growth in solar installation and is also one that scientists don't expect to flatline anytime soon. In fact, experts anticipate solar installation to continue increasing at a substantial rate, with more than 1 million homes projected to install solar panels by 2020.
By investing in solar panels now, you'll be joining the thousands of Americans who are already taking measures to improve sustainability and offset our nation's excessive use of fossil fuels. Furthermore, you'll be taking advantage of solar panels at their lowest price-point to date, as the cost of solar panel installation has dropped more than 73% over the last decade.
Similarly, investing in solar panels will allow you to save thousands of dollars on yearly utility costs. Though the cost of solar installation (typically ranging from $10,000 to $35,000) may seem like a high sticker price, remember that most households save anywhere from $44 to $187 each month during the first year of running on solar. Look at these numbers from an annual perspective, and you'll be saving up to $2,244 per year. That means your solar panel system could pay for itself in as little as five years, and accumulate $20,000 to $64,000 over a 20-year span.
Finally, one of the biggest reasons to invest in solar panels is to help save the environment by decreasing your reliance on finite energy resources. Instead of contributing to the global depletion of fossil fuels and being subjected to rising utility costs, you can join the trend of sustainability and renewability with a solar panel system.
With a single solar panel system, you can offset your carbon emissions by 178 tons over a 30-year span. That's the equivalent of conserving enough water to fill nearly seven Olympic-sized swimming pools, planting enough trees to fill 10 football fields, or not driving nearly 400,000 miles. Furthermore, if your solar system harvests an excessive amount of sun, you can sell your surplus energy back to the grid.
What To Know Before Investing
Before you invest in a solar panel system, you need to be sure you know exactly what you want and need. For example, if you're intentions are to power your entire home or business with solar electricity, a full-panel roof system is probably the way to go. This type of system will require you to invest in an array of photovoltaic panels, support structures, an inverter, electrical conduit piping, and disconnect switches.
If, however, you're wanting to use solar for something as simple as heating your home's water tank or swimming pool, then a solar thermal system is the best option. Instead of an extensive solar panel system, you'll just need a solar collector – a metal box with an absorber plate – connected to your home's plumbing and electrical system.
Like millions of other Americans interested in solar electricity options, this type of solar engineering can seem foreign, complex, and even intimidating. That's why it's important to partner with professionals when determining how to install a solar panel system at your residence.
How To Invest
When it comes to investing in and installing the perfect solar panel system for your home, it's critical that you seek guidance and assistance from qualified, professional energy experts.  These specialists can help you determine not only what type of solar panel system will best suit your wants and needs, but it will also ensure you get the most reliable solar panels possible. When partnering with energy experts like ACN Inc (check out ACN reviews online), you can rest assured your investment will benefit you and your home for years to come.