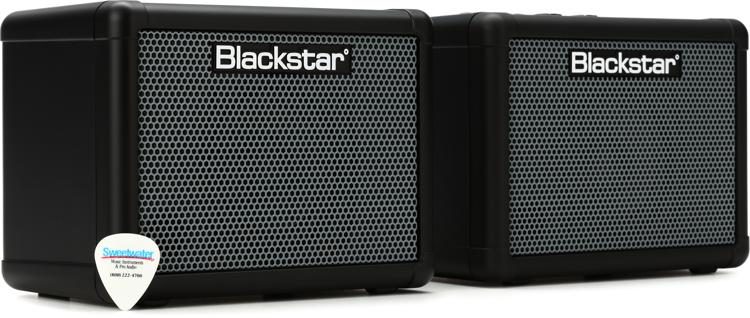 These days, there are tons of new amplifiers on the market, and the list keeps getting bigger and bigger. The international manufacturers are making models for the beginners, the intermediate-level players/studio workers, and for the pros. You've got gigantic amplifiers, small ones, and compact ones – just make a pick! Today, we'll talk about Blackstar Fly 3, one of the best options for the fans of small hardware. If you need thousands of Watts and a big enough speaker to fill up a large venue, then just skip to the next piece of equipment. At the same time, if you are, indeed, interested in a smaller amplifier, then this is exactly what you need.
Blackstar Fly 3 is equally affordable, reliable, and capable of producing surprisingly good sounds. It all started back in 2004 when 4 musicians came together to create a brand-new line-up of forward-thinking amps for the younger guitar players. In 2007, after 3 years of hard work, they managed to introduce their very first product. Right now, Blackstar is among the most respected and praised manufacturers in the industry and they have numerous best-selling amps, preamps and everything in between on the market. But in this review, our focus is on Fly 3. Let us see exactly what it's capable of.
Blackstar Fly 3 – What's It All About?
Back in the day, when small amps weren't technically possible, we all had to deal with the big, heavy, and slow large hardware. Thankfully, that's not the case anymore. Say, Blackstar Fly 3 weighs only 2 pounds, which is approximately 1 kilogram. Yep, it's that light! Obviously, this is a mini amp, and it won't be able to compete with the bigger siblings in terms of sound quality and power. At the same time, it's good enough for practicing in your bedroom. For traveling around the world and sharing your music with the fans, Blackstar Fly 3 is God-sent. The dimensions are also quite impressive.
This amplifier is as big as a tiny box where the teenage girls keep their dolls. Again, for a mobile musician, it doesn't get better than this. At the same time, this is a rather cheap purchase, and so, the materials used are less than impressive. Durability isn't its strongest suit, but it will be able to take some minor hits here and there. Warning: don't let it get in contact with the sun or water, because that might just ruin this otherwise perfectly capable piece of equipment. This is important: in case you haven't realized it yet, Blackstar Fly 3 is a battery-powered amp, and if you go with the FLY Stereo Pack, you'll get a separate speaker and a battery pack.
Is This Amplifier Worth It?
Under the hood, this tiny monster packs 3 watts of power. It comes with two channels and the company's trademark ISF technology. Despite the fact that it's incredibly small, Fly 3 can generate a loud enough sound to fill up a bedroom, as mentioned earlier. Plus, the tone is very "big" and will be perfect for practicing at home. For something else, like a live gig, you'll need a different amplifier, though. The fans of delays will be happy to learn that it comes with several tape delays. The line jack input allows the users to connect an MP3 player/smartphone and jam to their favorite tunes.
There's also a headphone output for those lonely nights when you want to practice without disturbing the peace of your neighbors. The 3-inch speaker delivers that fancy Blackstar tone, which is, without a question, a revolutionary achievement. Fact: Blackstar Fly 3 can operate both with a battery and through DC – yes, you won't always have to use it with a battery. Fast, reliable, and affordable, it's a must-have for the beginners. Summing up, we just want to say that for an affordable mini amp, it performs beautifully!