The free web app Compress PDF compresses your PDFs so that they take up less space.
Simply drag and drop the PDF file you want to shrink into the designated field of the "Shrink PDF Files" web app from compress-pdf.com. Once the compression process is complete, you can download your downsized PDF in one click. Usually, the waiting time is only a few seconds.
PDF compression reduces the PDF to 144dpi. Thus, the PDF size has been reduced to the perfect quality for emailing or uploading to the Internet. You will hardly notice the loss of quality.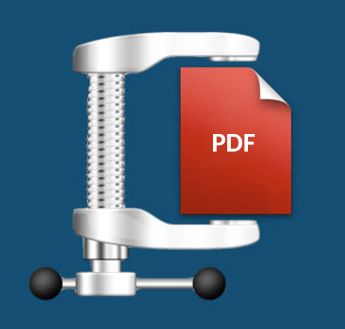 The advantage of Web Apps is obviously obvious: It supports all operating systems and platforms, since only one browser is needed. Shrink PDF on Mac, Windows or Linux? No problem, because the smart Compress PDF app works on all operating systems and browsers, because you can reduce your PDF online. Cool, right?
Conclusion: With the simple web app "Shrink PDF files", you can easily compress your PDFs online in the browser so that they take up less storage space. This can be particularly useful if you want to save files on your smartphone. You can use this app to compress any number of PDF files for free.
However, if you are interested in very strong conversion, there is even a better option than Compress PDF: You can simply convert your PDF to the compact DjVu format using pdf2djvu.com. Since DjVu files are way compacter than usual PDFs showing the same behavior than PDFs this is a really good option if you do not mind to change the file format for compressing the file. For example, a about 20 MB PDF will get reduced to only about 2 MB when converting it to DjVu. Sounds like magic? No thats just real!
You can experiment yourself by converting some PDFs to DjVu at pdf2djvu.com for free. Like Compress PDF it is a Webapp which can be used without any limitations or charges.
For more information see: https://compress-pdf.online