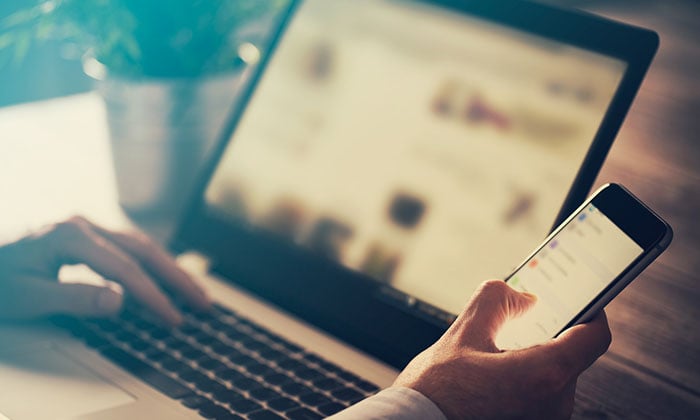 As an online business owner, whether large or small, marketing your business should be your top priority. The goal is to have as many people as possible know about the existence of your business and products. Without an online presence, your online business is as good as nonexistence. However, keeping a strong and online presence is not an easy task. You must invest both your time and effort to see your website grow and ensure you stay ahead of your competitors.
     One of the best ways to stay relevant is by investing in digital content marketing. One thing that is for sure is that digital marketing can either break or raise your online business. This is why you have to ensure that you are doing it right by following the right strategy and tools. If you choose to focus on content marketing, there are various things that you must do to ensure it is effective. Here is a quick glance at some of them.
Go for sustainable content
     When publishing an article on your site, it is recommendable that you go for evergreen. Create quality content delivering both relevance and value. You want to ensure that the content remains relevant regardless of the time it was published. For example, if you post an article explaining what is happening in your business right now, that content, it might not be relevant in two or three weeks from now. It is, therefore, recommendable to go for educative articles offering readers with tips that they will find useful even in the next generation.
Go for quality
    Quality entails both value and relevance. Also, you have to ensure that the content is lovable by the search engines. The search engines consider the time people spend on your site to determine whether it is worth ranking top or not. If you post useful and fun to read content, visitors are likely to read it till the end. What's more? They may even share it and leave positive comments. That is a plus point for you.
Using keywords
        This is one of the many ways of improving your content for SEO. Start by choosing the right keywords depending on the services or products you offer. However, you should note that it is never about quantity; instead, it is all about quality. It is never about the number of times you choose to use the keywords, but how best you incorporate them.
Take advantage of user-generated content
       Sometimes coming up with an idea to write about can be hard. It takes time to know what the audience might love. Leveraging user-generated content will guide you and ensure that whatever you post is what they were looking for. For example, you can create a comment section to allow your visitors to put down their opinions. After reading the comments, you can easily get a content idea from their woes. User-generated content is always free and the best part is that most of such contents are high quality.
     Digital content marketing may feel like a lot of work but if done right, it is worth all the hassle and effort.  There are numerous advertising agencies in Orange County that can guide you on how to leverage your content to advertise your business and products and get the best results. Let the experts handle the marketing for you as you focus on other things to grow your business.